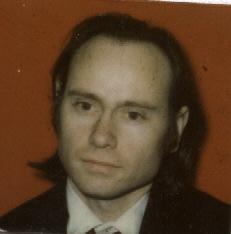 34 years old (1972)
Born in New Haven, Connecticut, in 1938, the middle child of Alfred and Margaret Carrington, I grew up in the suburban town of North Haven, graduating from North Haven High in 1956, getting bachelors and masters degrees in math from NYU and the University of Florida respectively and working as a computer programmer for Goddard Space Flight Center, the University of Florida, the Naval Telecommunications Command, Savannah River Ecology Lab, Westinghouse Corporation, and the Treasury Department of the United States, from which I retired in 2004.
On September 18, 2015, I turned in the key to my apartment to my rental agent and became an official homeless person, living in my car as I made my "Farewell Tour of the Country," described in my This Moment blog.
The journey ended in late April, 2016, and I returned to Northampton to live. There were many reasons for the trip but one was to see if I could find a place that felt like home. I found it. I have never felt so much at home as when I was on the road, heading to some new place, not ever quite sure where I would spend the night, what I would see, what I would find. I miss it.
After a year back in Northampton, I went back out on the road from April 2017 to June 2017 then spent nearly 2 months before I found a new place to live in Florence (a section of Northampton). My trip took me west all the way out to California, where i visited Alex Colvin, then up the coast to visit Ray and Carol Locke and up to Vancouver back east through the Canadian Rockies down to Denver (Francis and Wendy Buckingham) and back east. For some reason it wasn't nearly as enjoyable as the longer trip.
I have published two novels (Time's Fool and Down in the Barraque), about 40 short stories in science fiction, literary, and mens magazines (some of them collected in Annapolis to Andromeda, 3 songs, numerous book & record reviews, several articles, and even a short-lived column, as well as having 5 plays produced in Baltimore. My self-produced CDs, Songs Without Wisdom and Ancient Laughter, are available at CDBaby.
Contact me at

gccarrington@hotmail.com